The Bois Brule and her valley are rich with voices. There are the voices of the river herself, from the gentle singing of Mays Rips, the roulade of the Falls, and the unmistakable sound of large trout rising at night.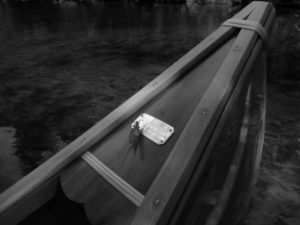 Then too, there are the voices of the valley: the songs of the whitethroats and waxwings, a distant roll of thunder, a gentle rain on an old porch roof, the wild flushing of a grouse on an October afternoon.
Equally important are the voices of those who work, recreate, and live on and around the Brule, and have come to love her.  These voices, like the Brule herself, need to be preserved for those who will love her in the future.
The relatively new medium of the "Digital Story" is an excellent means of preserving these voices. Part oral history and part documentary film, digital storytelling attempts to create a compelling narrative of place by capturing, in an accessible and exciting format, the essence of what makes that place special. We will strive to gather as many interviews as possible to reflect the diverse voices of the Brule valley. These interviews are then combined with moving images, archival footage, still photography, and music.
We hope to share many stories important to the collective history of the Brule valley, such as the story of conservation on the river, family histories, and the economic forces at play in the valley.  It would take quite a while to list all of the potential subjects! Once these stories are collected though, they will provide a valuable resource for generations to come.